WHICH WASH IS BEST FOR YOUR VEHICLE?
Different driving conditions and changing seasons call for different types of washes. Salty roads in winter mean an underbody wash is vital in protecting the critical underside of your vehicle. During the hot summer, you'll find regular applications of FastWax protect your finish from the sun and keep the bugs from sticking.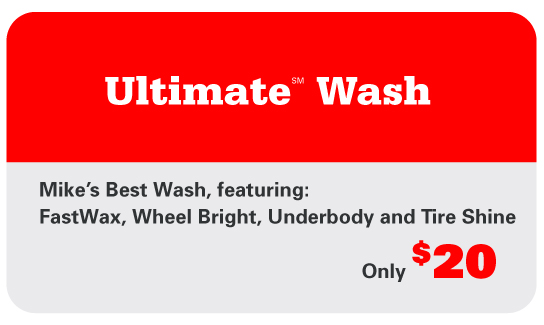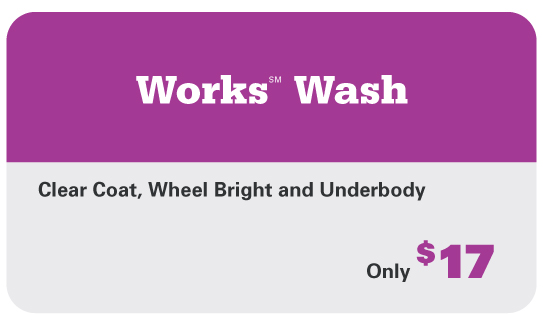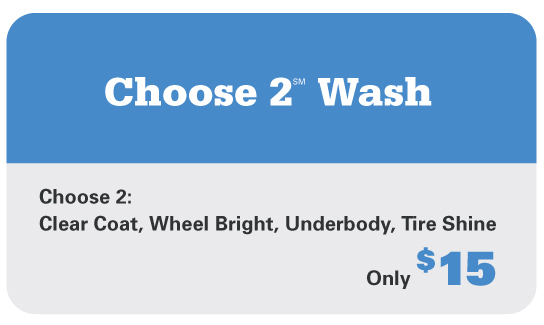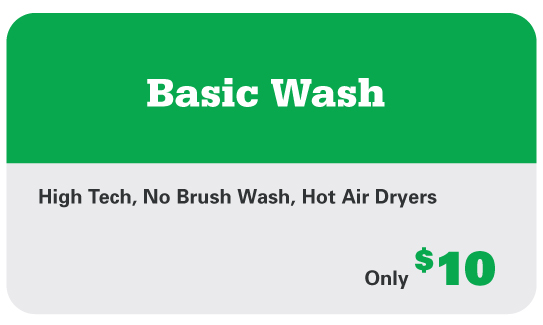 PRODUCT DESCRIPTIONS AND A LA CARTE PRICING
Ceramic Sealant $7
add to your Ultimate Wash, for enhanced protection and a showroom shine.
FastWax $5
add a "hand-wax smooth" shine and protection with longer lasting results.
Wheel Bright $3
blasts your wheels to remove brake dust and other road grime.
Underbody Wash $3
removes damaging dirt and salt from underneath your vehicle.
Tire Shine $3
gives your tires a long-lasting, high-gloss shine.
Clear Coat $3
protects your finish, gives you an extra shine and helps water roll off your vehicle's surface.