HOLIDAY HOURS

OPEN Memorial Day 7am - 8pm
Hit the Streets with a Clean Fleet
Mike's Fleet Program is a cost-efficient way to keep your business looking its best.
Tunnel Talk
- LATEST NEWS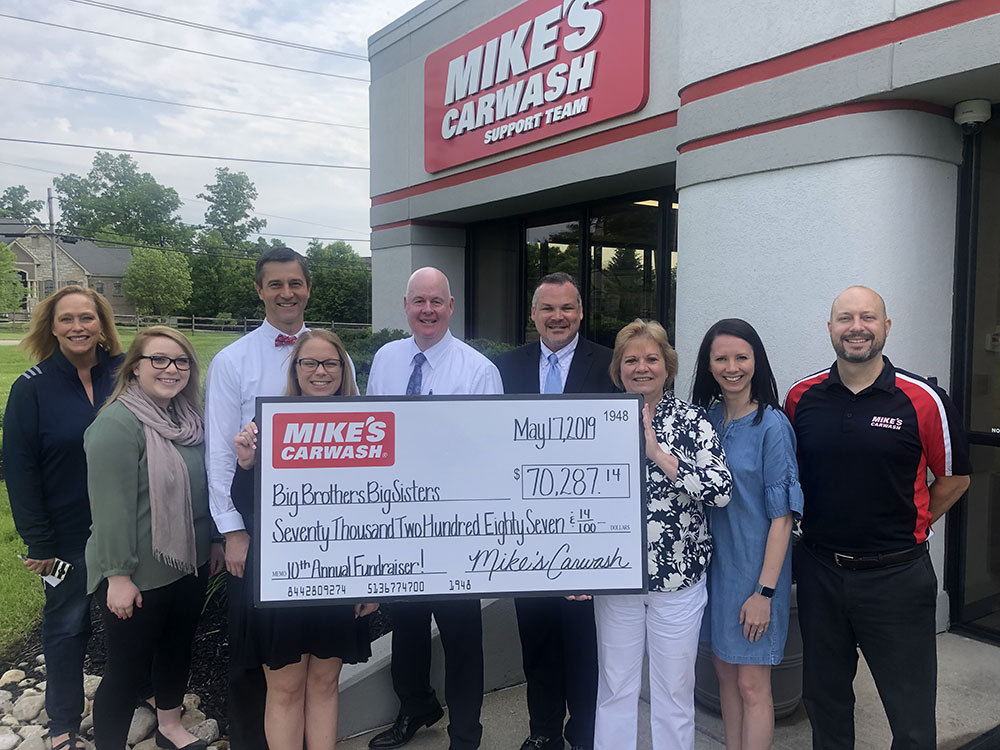 Mike's Carwash donates $70,287 to Big Brothers Big Sisters
MAY 2019 - CINCINNATI, OH
Mike's Carwash proudly presented a check for $70,287.14 to seven local Big Brothers Big Sisters chapters on Friday, May 17.
The donation was a result of Mike's 10th annual Get a Wash...
READ MORE