Get your shine on, West Side!
Now Open
6527 Harrison Ave. Cincinnati
Tunnel Talk
- LATEST NEWS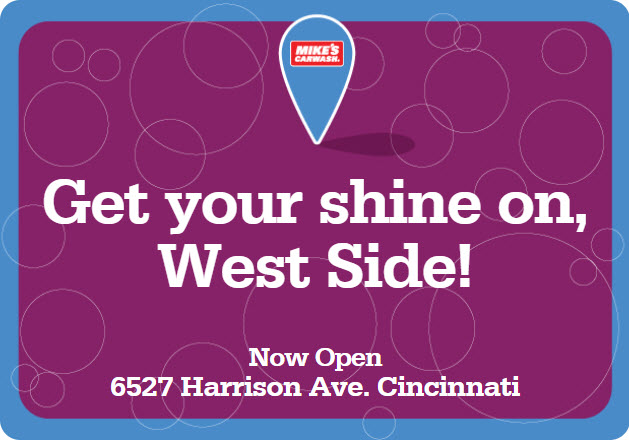 Mike's opens its 14th Cincinnati Location
MAY 2020 - CINCINNATI, OH
On Friday, May 22nd, Mike's Carwash opened the door to its 14th Cincinnati location at 6527 Harrison Avenue.
"We're thrilled to be expanding in the Cincinnati area with our new...
READ MORE