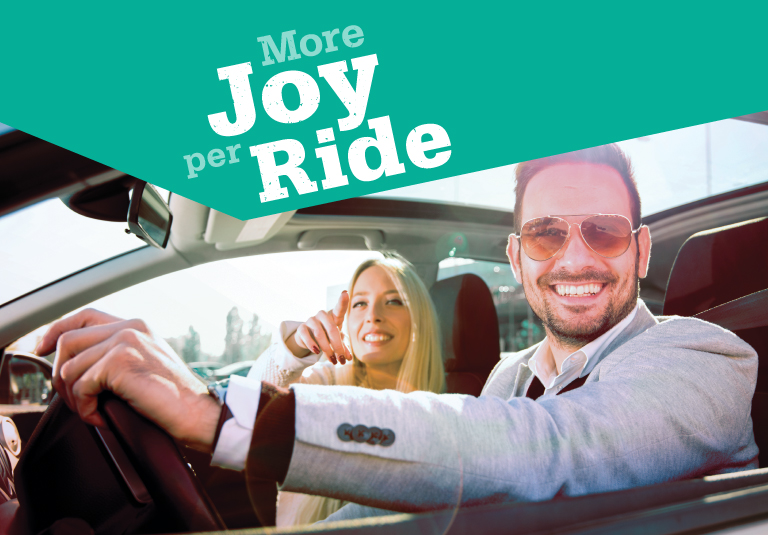 UNLIMITED VALUE
With our Unlimited Wash plans, you can keep your vehicle looking great at all times, which is especially important during the winter months.
You can purchase Unlimited Plans on a month-to-month basis.
Or, now, when you buy 5 months of Unlimited Washes, we'll throw in the 6th month FREE.
Either way, it's a great value for those who take pride in their ride.
Unlimited Plans can be purchased at any of our locations.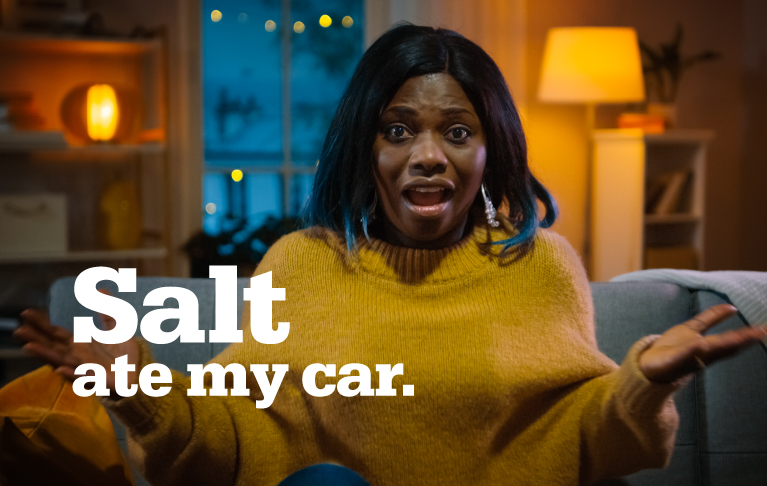 LOVE YOUR RIDE. PROTECT YOUR RIDE.
Protect your vehicle from the ravages of road salt with our Ultimate Wash. Repeated exposure to road salt causes rust build-up that eats away at your car's exterior, brakes, exhaust and muffler systems. Our Ultimate Wash provides total car protection with FastWax, Wheel Bright, Underbody, and Tire Shine. Road salt shows no mercy. Fight back with our Ultimate Wash. Love your ride, protect your ride.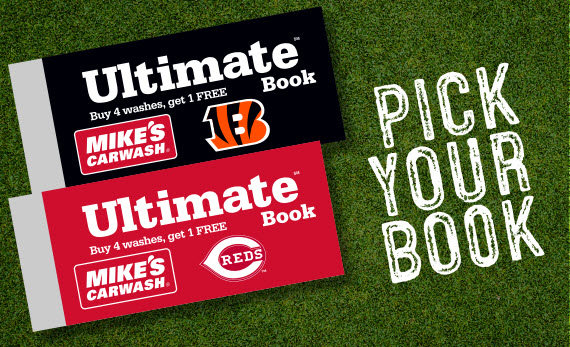 CHOOSE YOUR TEAM AND GET SOME CLEAN
Pick your sport. And your book. Mike's Carwash now offers Bengals and Reds Ultimate Wash Books! Both books are available online only. Plus, when you buy an Ultimate Book, you get one wash FREE!

Mike's Carwash is proud to be the Official Carwash of the Cincinnati Bengals and the Cincinnati Reds