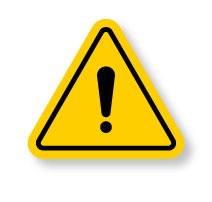 Vigilance, Cleanliness: Fighting Coronavirus at Mike's Carwash Locations
Our highest priority continues to be the health and well-being of our team and customers. We have taken a number of common sense, precautionary measures to ensure the health and safety of our team and our customers.
We continuously remind team members (and our customers) that the best strategy for fighting the spread of coronavirus is to regularly wash your hands in soap and water for a minimum of 20 seconds each time.


Following Governor DeWine's order, we have required our Ohio team members to take their own temperatures prior to arriving at work.


We frequently and vigorously disinfect our offices and communication equipment. Our Support team disinfects common areas, including conference rooms, regularly.


For the safety of our customers visiting Mike's, the team disinfects high traffic surfaces such as vacuum handles, vending machines, and the counter in the customer booth during lot checks.


We require team members to wear gloves when Service Advising every customer.
We will continue to monitor the CDC, as well as federal, state and local guidance on how best to respond and protect our team and customers. Thank you for your attention and patience during this rapidly changing time.